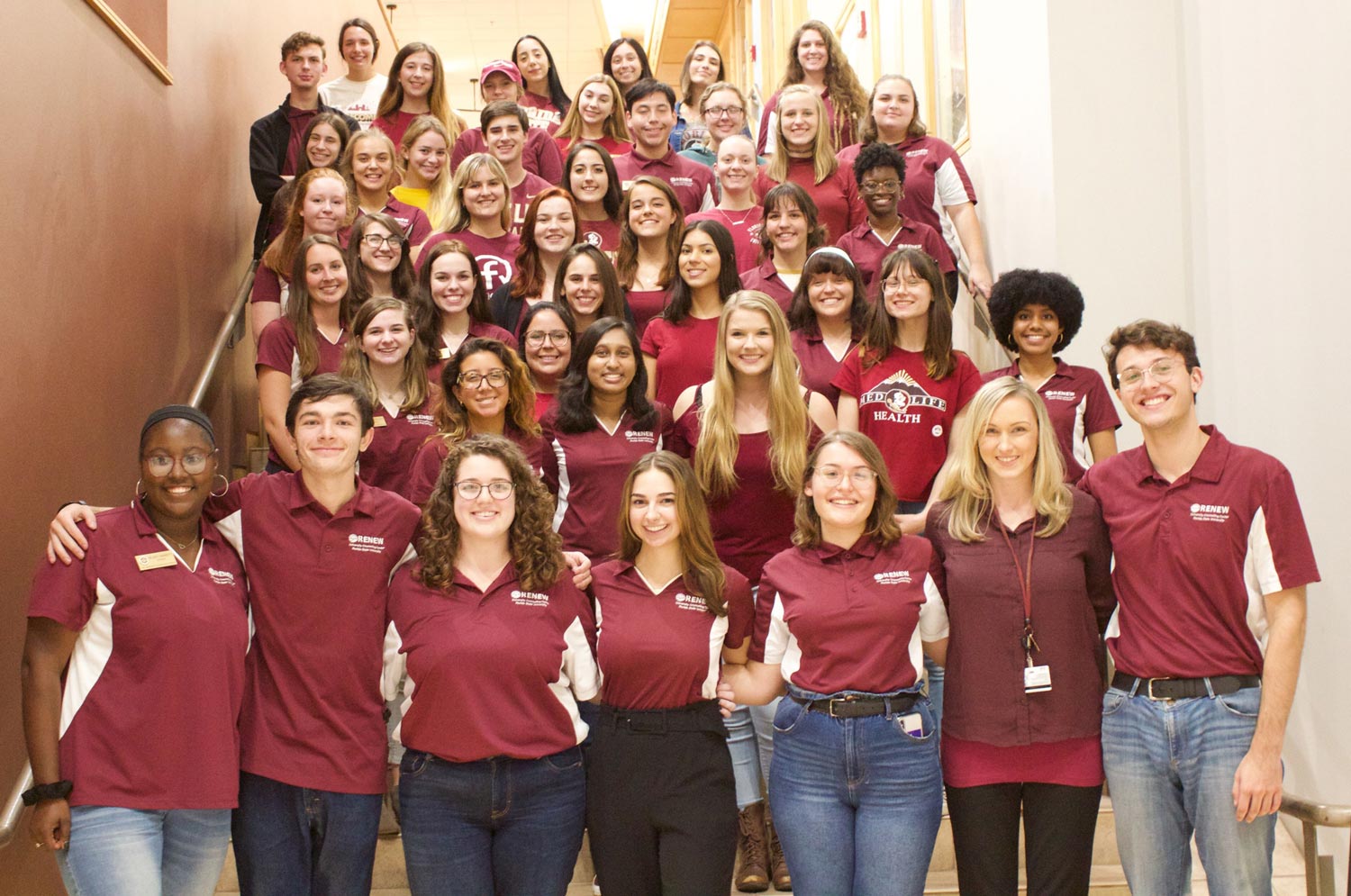 RENEW will be holding all individual instructional sessions and presentations remotely via zoom.
Find out more about RENEW HERE   Request an Individual Instructional Session   Request a Presentation  Become a RENEW Member
RENEW (Realizing Everyone's Need for Emotional Wellness) is an undergraduate mental health advocacy and peer-education program sponsored by the University Counseling Center. RENEW provides outreach, presentations, and individual instructional sessions on emotional wellness topics.
Questions, comments or suggestions? 
Contact the RENEW coordinator at UCC-RENEW@fsu.edu
Topics Include:
Adulting 101 (Stress Management) | Healthy Communication | Life Transitions | Self-Esteem | Study Skills | Time Management
---
Meet our Exec Board!

Become A RENEW Member
Thank you for your interest in becoming a RENEW member!
At the beginning of each Fall and Spring semester we seek to find new and enthusiastic students to join our peer educator and outreach team. There are typically only a select few spots available and the application process is competitive. We're a very active organization in which there is plenty of opportunity for community outreach as well as personal and professional development. You can expect the application to be available during the first few weeks of each semester (traditionally starting during the first week of classes).
We are accepting applications for RENEW! Spring 2021 Applications are due by February 1, 2021. Interviews and selections will be made the following weeks.
---
In the meantime, if you have any questions or would like more information, you can find us on social media through these links:
If you have any other questions , please feel free to send an email on over to UCC-RENEW@fsu.edu.
Stay safe, stay well, and keep striving towards excellence!
– RENEW Exec
title-inside title-centered
2