See A Counselor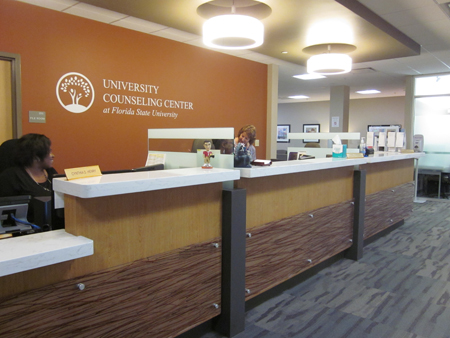 For an appointment, please visit our center on the second floor of Askew Student Life Center, Suite 201 between 8:00 a.m. and 4:00 p.m. Monday through Friday to see a counselor for a brief walk in session. During the walk in session, a counselor will determine the best plan for your needs, which may include scheduling another brief session, scheduling an intake appointment or discussing referral options.
From mid semester through the end of the semester there may be a wait for an intake appointment due to the volume of students seeking assistance. Therefore, we recommend planning ahead by walking in to see a counselor before your situation becomes an emergency.
If you are scheduled for an intake session, you will need to arrive 20 minutes prior to your initial appointment in order to complete paperwork. Arriving late may cause you to have to reschedule. Intake appointments usually are 45-60 minutes long.
In case of Emergency, click here