WellTrack Self-Help Interactive Therapy Informed Consent
Thank you for your interest in participating in WellTrack self-help interactive therapy program through the Florida State University Counseling Center (UCC). This informed consent form is to give you information about WellTrack services.
WellTrack Services:
WellTrack is a web-based and interactive program that provides you with the skills and tools to help address issues related to anxiety and depression. This program also teaches healthy coping skills.
WellTrack is not traditional therapy in that you will not have an ongoing therapeutic relationship with a mental health professional, but it provides resources that can be helpful to students. The UCC and/or its staff will not be reviewing the information you provide on WellTrack. WellTrack is an outside vendor that has licensed the UCC to provide access to these resources.

Student Responsibilities:
WellTrack is an interactive program for your own use. Below is a list of responsibilities for individuals who participate in WellTrack:
All modules are available for use.
Typically with self-guided programs, the more you put into the program and learning the material, the more you will get out of it. It is usually helpful to dedicate time each week to work through WellTrack modules. Modules include completing exercises, watching videos, and completing logs.
 If WellTrack is not meeting your needs, your needs change, or symptoms worsen, it is your responsibility to seek mental health services.  The UCC is available for walk-in Monday through Friday 8:00 AM4:00 PM, and after hours by calling 850-644-8255.
Eligibility
Enrolled FSU students are eligible to participate in WellTrack. You will need a computer and internet connection. In addition, it is helpful to have a tablet or smart phone for easy access to the material homework. While WellTrack is very effective and well-liked by most users, some people do not feel comfortable with the technology.

Confidentiality and Record Keeping
You are responsible for maintaining your privacy and confidentiality while using WellTrack (e.g., being in a private space while accessing WellTrack). Participation in WellTrack requires the disclosure of basic contact details such as (but not limited to) your name and an email address. Any additional information provided to WellTrack will be done by you during your participation. The UCC and/or its staff will not be reviewing the information you provide on WellTrack, nor does it keep any record of WellTrack responses; however, the UCC may periodically collect aggregate de-identified information regarding utilization of WellTrack services.
We advise you to examine WellTrack and CyberPsyc's terms, conditions, and privacy policies before using their services. By clicking on the link below, you agree to the following informed consent statement:
I have been informed about the purpose, expectations, eligibility and confidentiality, and I agree to participate in WellTrack. I consent to participate in WellTrack self-help interactive therapy as accessed via the UCC's website.  I hereby authorize the collection and use of my data for program evaluation purposes.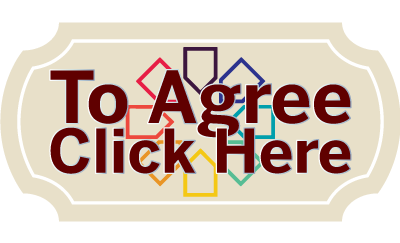 ​
title-inside title-centered
2